10 Tips for travelling to India for first timers
The explosion of colourful customs, an array of delightful traditions, a versatile terrain that changes almost every mile and a host of numerous activities to experience that aid spiritual well being; India is a wholesome sensory delight. If the idyllic Himalayas, backwaters of God's own country Kerala, lifesize boulders of Hampi, or the free-spiritedness of Goa beckon you? Travelling to India for the first time? Check out these ten tips for travelling to India for first timers that you must consider as you do your travel planning.
1. Go local travelling to India for the first time


With the booming travel industry, almost every place, remote or not has a good share of taxi operators besides local transport operators. If you plan to go backpacking in India, local transport will save you a lot of money, owing to its very basic, reasonable rates.
2. Great connectivity by domestic flights
There are some 76-odd airports across India served by domestic flights. The rates of the flights are pretty cheap if booked well in advance before you plan to travel. Flights are the best way to connect one city to the other given how cheap and time-saving they are.
3. Hostels for an authentic yet global experience
The rising number of hostels in popular, foreigner jaunts promise an international stay. They feature basic amenities on the bedding front apart from facilities like free Wi-Fi, breakfast and more. This is a great choice if you would be interested in meeting co-travelers and hear about their experiences. What's more? They come at a price that's too good to be true!
4. All-inclusive resorts in India
There is a plethora of choices for this option in India. Just look up any vacation trip planner for the best all-inclusive resorts in India and you will be spoilt for choice.
5. Street food
Shed your inhibitions and just go ahead and indulge in the Indian street food. Apart from an explosion of flavors, this is one experience you will cherish for.

6. Authentic Indian food in restaurants
You can't come to India and not give into the real and rich tikkas, masalas, tandooris and more. Restaurants across cities serve quality dishes cooked to perfection!
7. Attend Indian festivals 
The elaborate Indian festivals like Holi, Diwali, Navratri, and Onam can be another major deciding factor for your visit.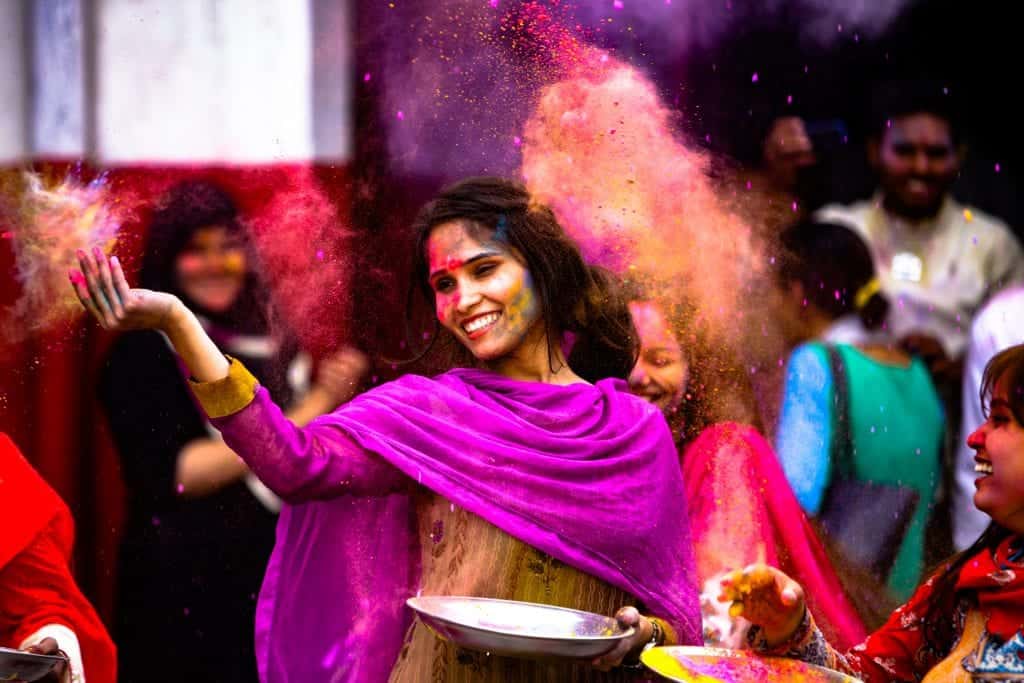 8. Best time to visit India
Summers can be a little too overwhelming owing a to a tropical/ temperate climate dominating a majority of India's expanse. Monsoons can be beautiful, albeit leaving you with a narrow scope to explore the country. Thus, it is the winters, October to February that is the best time to visit India.
9. Handicrafts
Puppets from Rajasthan, tribal crafts from Odisha, block printed fabric from Madhya Pradesh, wooden objects from South India are some of the must buys.

10. Spices and fragrances 
The land of spices, India is where you need to splurge on spices and aromas. A trip across the country will make sure you leave with cinnamon, chilies, holy basil, fennel seeds, sandalwood, saffron, clove oil and the likes!
With these tips, we ascertain you a smooth India sojourn!